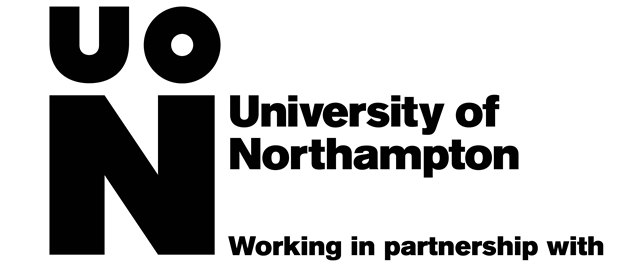 NAMI offers a unique academic team comprised for senior faculties of University of Northampton, UK along with Nepalese faculties. NAMI offers international standard teaching is committed to providing global level educational quality in teaching methodologies.
The University of Northampton is the 2012 No. 1 University for employability in England and the only AshokaU "Changemaker Campus" in the UK.
WHY UK degree?
The United Kingdom or Britain has contributed to education globally. Nepal has always been closely related to UK as its special fighting force. Nepal has been one of UK most trusted ally. Under such circumstances Nepal believes in the UK system especially in the UK education. UK education is the most trusted system which has delivered and is delivering in quality education. NAMI now wants to join this trusted circle and bring to the doorstep of the Nepali Youth a vintage in education…. The much talked about, appreciated and reliable British Education.
Why University of Northampton Degree? UK
While searching for a reliable partner NAMI was luck to come into contact with the University of Northampton, UK. It is ranked 44 as of today in the British Guardian ranking. It is ranked no. 1 in the UK as employability and also a first AshokaU change maker University campus in UK. Keeping all this in mind NAMI approached the University of Northampton UK, who today has granted NAMI Institutional Approval, to proceed as a partner with UON UK to commence with Joint Delivery Programmes in two disciplines BSc (Hons) Computing and BSc (Hons) Environmental Science. This will be followed with BBA / MBA / MSc Computing and Environmental Science wef from 2015.
Opportunities with UON UK as a student of NAMI….
Opportunities are umpteen for a NAMI student who automatically becomes a student of the UON UK when admitted to NAMI, Jorpati, Kathmandu. As a student of NAMI under the Joint Delivery Programme he/she will be able to log into all website of UON UK with his /her ID no. He/she will interact personally with the visiting UON UK lecturers. He/she will be able to talk through SKYPE and Audiovisual to his/ her counterparts and lecturers at UON UK. The Academic department at NAMI will facilitate this for the NAMI students. As an intern of NAMI he/she can work as assistant to their seniors in the UON UK, who would be visiting NAMI as a part of their thesis specially in the field of Environment Science, since Nepal is the playground for environmental studies. In the second year if a student of NAMI wishes to transfer to UON UK for onward continuation of studies, this is possible as it is an internal transfer, provided he/she has the credit to proceed to the next stage. During the period of internship opportunities will be created for NAMI students to bet international exposure. This is just the tip of the iceberg as NAMI Nepal in partnership, join hands with the UON UK to deliver quality education. Much has been said BUT NAMI will deliver more. JOIN NAMI NOW to be a part of this quality education. Experience NAMI! Experience UON UK at NAMI !