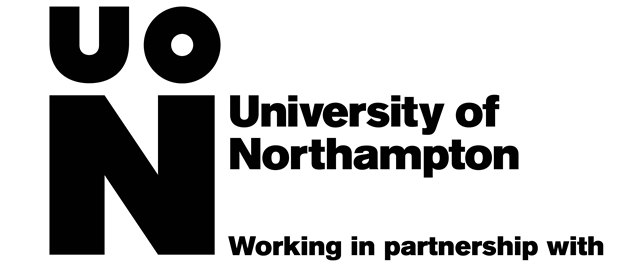 The University of Northampton (UON) is a legally operating degree-granting educational provider in the United Kingdom. Being partners, both institutes are responsible for programme delivery. All NAMI teachers are approved by UON and they receive regular trainings.
The University of Northampton was England's No 1 University for Employability in 2012.
The University of Northampton has an extensive history in Northampton dating back to the 13th century whilst The University of Northampton has evolved from the beginning of the 20th century.
History of UON
1924
Northampton Technical College was established.
1932
St George's Avenue building was opened by the Duke and Duchess of York.
1937
The School of Art opened.
1972
Margaret Thatcher opened the College of Education at Park Campus.
1975
Nene College was formed from the amalgamation of the College of Education, College of Technology and College of Art.
1978
The Leatherseller's College in London was integrated into Nene College.
1992
Nene College transferred its further education provision to further education colleges in Northamptonshire and focused on higher education.
1993
Nene College incorporated St Andrew's School of Occupational Therapy and was granted undergraduate degree awarding powers.
1997
Sir Gordon Roberts College of Nursing and Midwifery was also incorporated into Nene College.
1999
Nene College became University College Northampton.
2005
The University of Northampton was established, having been awarded full university status and research degree awarding powers.
2018
The University of Northampton opens Waterside campus.
The University of Northampton is made up of four academic faculties, each specializing in a particular area of study.
Each has a varied staff of industry experts and academics, providing courses, producing research outputs and creating partnerships with businesses and the local community. All four faculties ensure their students graduate with the skills, experience and attitudes that employers are looking for. The
Northampton's heritage is built, in part, on its days as the shoe-making capital of England, but in recent years the town has gained an international reputation for automotive engineering and high performance technology. The University's Faculty of Arts, Science and Technology fuses the town's creative and experimental ethos, by bringing together the arts, creative, engineering and computing disciplines, in a vibrant and stimulating environment.